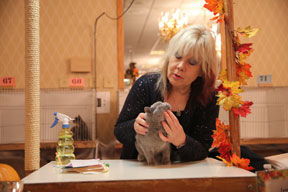 All Spectators Welcome!
Coatimondi Cat Club, a Charter TICA Cat Club, currently hosts a Cat Show in December in Tucson Arizona. See beautiful cats at a cat show! Lots of fun for the whole family! Come enjoy seeing many different exotic cat breeds as they compete for Titles - Abyssinian, Persian, Ragdoll, Maine Coon, Bengal, Savannah, Chausie, Toyger and many, many more! TICA (The International Cat Association) recognizes over 60 Championship cat breeds and there's even a Household Pet Class for those cats that aren't pedigree cats.
Talk with the exhibitors about the different personalities of the breeds, see some truly interesting and beautiful cats.
We also have Vendors for shopping, cat related and non cat related items. We will also have Rescue kittens and cats for adoption.
Coatimondi Cat Club will be hosting the 2016 Southwest Region Awards show and the 2016 Ragdolls Around the World (RAW) show in December 2016.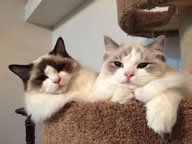 See our Spectator's Guide at this link.
Regular price for admission is:
$5 adults,
$4 seniors and children under 12,
$16 Family of four,
Children under 6 years of age Free.

Our Schedule of upcoming shows is:

Dec. 2, 3, 4, 2016 Doubletree Reid Park
Dec. 1, 2, 3 2017 Doubletree Reid Park